&nbsp
www.ilpiola.it

Roberto Piola

&nbsp
&nbsp



Versione Italiana
Please consider visiting:
the hunger site
the rain forest site
the animal rescue site

Roberto Piola
Ph.D. in Computer Science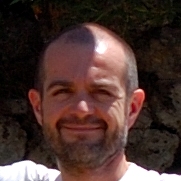 e-mail: roberto@ilpiola.it.

fax, phone, etc.: usually in work hours I can be found at Jacobacci & Partners SpA, Torino branch; only peoples that can disturb me in every moment have the other phone numbers!



---
Pages about my studies and academic reasearches were removed from the university server www.di.unito.it/~piola
Other activities that I do not know how to classify
&nbsp

Volete sapere se il vostro PC è
infestato da syware?
Problemi alla registry di Windows?